(30January2015)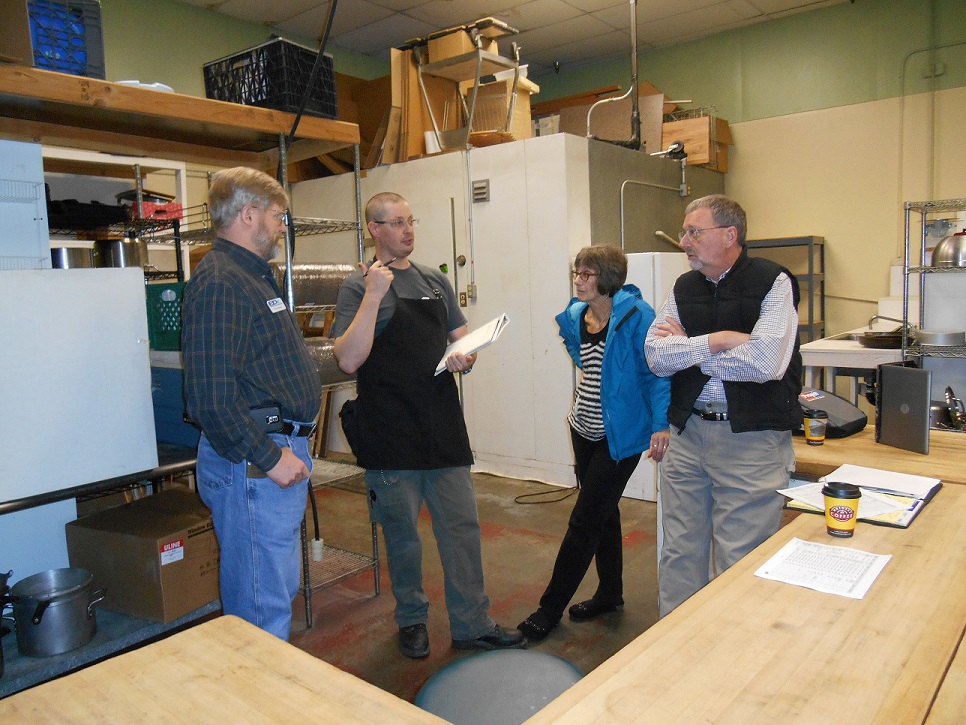 Late this morning I had a meeting with … well, before I get to that, let me say this – my meeting was both expected and unexpected, and it was GREAT!
So what does that mean?
I had a meeting scheduled with the Island County Commissioner and the head of the Economic Development Counsel (for a lack of better terms the Whidbey Island small business association) – what I didn't know was that I was also getting two additional EDC members – it was a committee!
While I planned to meet in the front of the bakery where there's a nice room, they came right in to the bakery and we started talking. They were interested in what I do & how I do it, how I got to where I'm at with my baking company, what I want to do with it, and most importantly what I need for my company to grow and be successful. Meeting in the bakery was great, I was finishing up a batch of Lemon Cake and Chocolate Citrus Biscotti for my guests – talking here instead of the fancy front room felt like they joined me in my trench. More than that was not only what they had to say but what they want to do. Not only do they serve as an information source for a small business person like me, but they want to get involved. Frankly, I can use and will take the help and be grateful for it.
They want me to send them some of the information I have built for my company up to this point. They want to assess aspects of my production for efficiency. They want to meet with business people carrying my product to get their perspective of carrying my product. They want to see if there are meetings they can help facilitate with other businesses and better align my business with beneficial opportunities.
I have a lot of ideas and a lot that I'm working on for my company, and I'm glad to be doing it. I don't admit to know or see everything about what I'm doing with my company, and frankly there are things that are working and things that need to be working better. These kind folks are willing to apply their experience to my efforts, and if it will help the question-marks that exist with WIBC and help bring my product to people, I'll do everything I can to receive and apply all that they have to offer.
So I knew that I was going to have a meet with two great people, and I was given the gift of four great people who genuinely want to help my company to grow in the way it needs. I'm grateful.
Thanks, Don
PS — That "M33ting" title was not me trying to be hip, that was a typeo … I meant to hit "ee" but working fast hit a couple of 3s, and I liked the look of it so I left it.