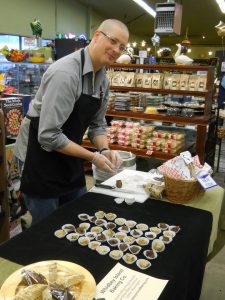 WELCOME to WhidbeyIslandBaking.com! home
Yes, it's true – I have pivoted my business from producing baked goods into a company about baking, cooking, and good food!  My first endeavour – to publish my cookie recipes in both book and e-reader forms.  In time … instructional videos, classes, videos about the enjoyment of food?  The sky's the limit!
Have ideas – email me!
Enjoy! ~ Don